Lindsay Lohan Dodges Bisexual Question; Sounds Off On Court Couture & Glee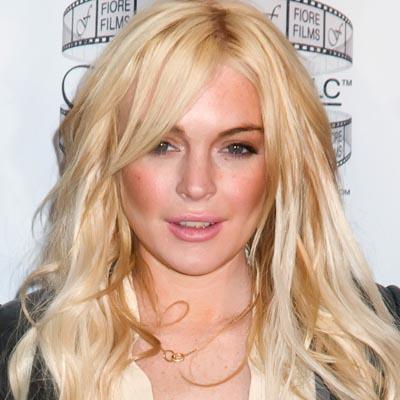 Lindsay Lohan is making a comeback with candor.
Chatting with Aussie radio hosts Kyle and Jackie O live, Lohan gave a candid interview about everything going on in her life, from her love life to community service to defending her courtroom couture.
The Mean Girls star, 24, talked face-to-face with Kyle (who happened to be at his Los Angeles mansion) and by Syke with Jackie O, who was back home in Australia.
Article continues below advertisement
Although she dodged questions if she was bisexual, when asked if she was dating anyone, she said: "I'm available."
How is community service going? "I'm enjoying it. I'm working in the Downtown Women's Shelter, and I think the second part I'm going to be working with kids, which I really like."
That dress! On the white dress she wore to court, which critics have said was "inappropriate" for court. "I hadn't worn it, I still had the tag on it and she said it looked great so that was it. You wouldn't say that to a hooker coming into court, that's inappropriate. That's all she has.
"I have great things to wear so it's not my fault! I love fashion, but I wasn't wearing that to court, I just wanted to go to court and get court over with because it's scary."
What about Glee? "I don't watch Glee."
Would she give them her music? "Yeah, but they've made a lot of snarky remarks about me, and I don't know why they don't need to do that."
Can she get insured for movie roles? "There was no problem insuring me for this, it was just a little extra money. It just costs a little extra.
"I think once I start filming, there's a few films I'm going to do, that's the best thing for me. I love being back on set. I had to learn, I'm not a kid so I had to grow up and be accountable. I really haven't done that much."
RELATED STORIES:
Michael Lohan Says He Will Pay Lindsay's $135K Legal Bill