Lindsay Lohan Has Finally Signed Elizabeth Taylor Contract!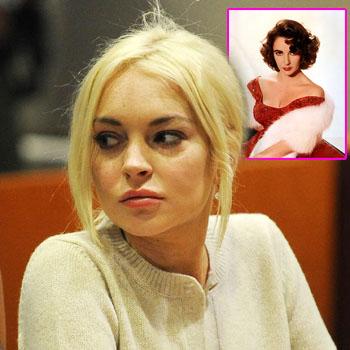 Article continues below advertisement
However, detectives from the Los Angeles County Sheriff's Department have recently received the surveillance video from the hotel on the night in question and it clearly shows Lohan at the club, despite her claims to the contrary.
"I have always admired and had enormous respect for Elizabeth Taylor. She was not only an incredible actress but an amazing woman as well. I am very honored to have been asked to play this role," Lohan said in a statement.
"We are thrilled Lindsay will portray beloved Hollywood legend Elizabeth Taylor. She is one of the rare actresses who possesses the talent, beauty and intrigue to capture the spirit of such a provocative icon," Rob Sharenow, Executive Vice President of Programming for Lifetime Television added.
Filming is scheduled to begin in June in Los Angeles.
RELATED STORIES:
'I Did Drugs With Lindsay Lohan And Naomi Campbell,' Says Reporter