Exclusive
Lindsay Lohan Still Not Officially Signed For Elizabeth Taylor Biopic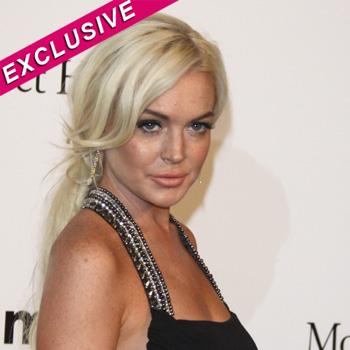 Article continues below advertisement
With filming scheduled to begin in Canada at the beginning of May, Lohan still hasn't signed on the dotted line to star in the television movie. "Lindsay hasn't signed the contract yet. But, it's only a matter of time before she does, it's just a matter of dotting the 'i's and crossing the 't's," a source close to the actress tells RadarOnline.com exclusively.
Meanwhile, Dugas just wants the wayward actress to be held responsible for her actions. "My client Marisa Dugas, has given the West Hollywood Sheriff's Department pictures of injuries that were inflicted by Lindsay Lohan. We are anxious to see the surveillance video which we feel will prove that Lindsay Lohan was at the nightclub and the evidence will speak for itself," her legal ace attorney, Mark Haushalter, said.
Lindsay has vehemently denied that she was at the hotel and said she was at home watching television.
Meanwhile, Lohan's rep denies there are any problems brewing for Lohan when it comes to the Taylor flick, telling RadarOnline.com, "Producers have assured us everything is on track and there are absolutely no problems. Lindsay is going to star in Liz and Dick."
RELATED STORIES: