Exclusive
Lindsay Lohan Lies Could Sink Her Comeback!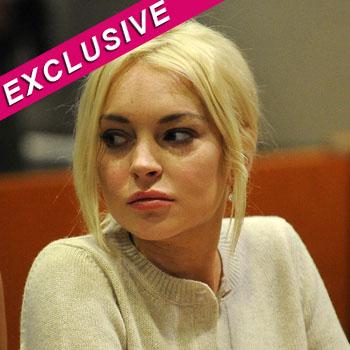 Article continues below advertisement
The producers of Lindsay's first acting role in years in the Liz Taylor biopic television movie for Lifetime, "are extremely concerned about Lindsay's hard partying ways. Here are the facts, since she was formally taken off formal probation, she has been at the Chateau Marmont several times. She was definitely at the nightclub when the assault (allegedly) took place," a source close to the situation tells us.
"However, Lindsay told the producers that she wasn't there, so even if she isn't charged with a crime, her inability to tell the truth is hurting her, period. The producers had to jump through hoops to get Lindsay insured for the project, so it's very concerning that she is putting herself in situations that just aren't good for her. You compound that with the lies, and Lindsay is truly her own worst enemy."
Article continues below advertisement
Meanwhile, Marisa is hopeful that Lindsay will be held accountable for her actions.
"My client Marisa Dugas, has given the West Hollywood Sheriff's Department pictures of injuries that were inflicted by Lindsay Lohan. We are anxious to see the surveillance video which we feel will prove that Lindsay Lohan was at the nightclub and the evidence will speak for itself," her legal ace attorney, Mark Haushalter, said.
Lindsay has vehemently denied that she was at the hotel and said she was at home watching television. Lohan's rep told RadarOnline.com last week, "Whomever is responsible for this lie will be held accountable for their misguided actions."
However, Lohan's rep is now saying, "We're going to wait for the Sheriff's Department to release their findings before we comment any further."
Lohan is scheduled to begin filming for the Liz Taylor biopic in Canada at the beginning of May.