Exclusive
Detectives Treating Lindsay Lohan Assault Accuser 'Like Second Class Citizen'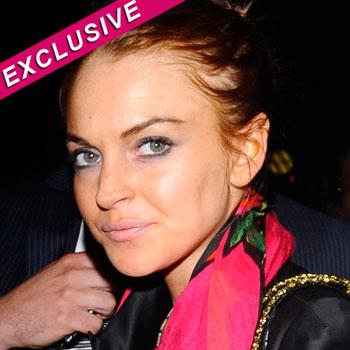 By Jen Heger - Radar Assistant Managing Editor
Despite the fact that two independent witnesses have given formal interviews to law enforcement alleging that Lindsay Lohan assaulted Marisa Dugas in a West Hollywood nightclub, the victim feels that cops aren't taking her claims seriously, and are treating her "like a second class citizen," RadarOnline.com is exclusively reporting.
As previously reported, Lohan's new potential legal fracas stems from a police report that Dugas made on Saturday night, two nights after she says the assault happened at the swanky Standard Hotel in West Hollywood hotel. The actress claims she was at home watching television when the incident allegedly occurred, even though three people, including the accuser, have now filed police reports.
Article continues below advertisement
"Marisa feels that cops are enamored with Lindsay and weren't taking her claims seriously," a source close to the situation tells RadarOnline.com. "She says she was treated like a second class citizen, despite the fact she provided photographic evidence documenting her injuries. Marisa's acquaintance filed a formal police report and so did a staff member from the The Standard Hotel who witnessed the entire assault. He told the investigators that there is surveillance video of Lindsay arriving and leaving from the back of the hotel too. Remember, Lindsay insists she wasn't at the hotel that night, so if she is lying about that why would the investigators not take Marisa's claim seriously? Lindsay has a clear pattern of this behavior and is a convicted criminal."
"My client Marisa Dugas, has given the West Hollywood Sheriff's Department pictures of injuries that were inflicted by Lindsay Lohan. We are anxious to see the surveillance video which we feel will prove that Lindsay Lohan was at the nightclub and the evidence will speak for itself," Mark Haushalter, Dugas' legal ace attorney said.
Dugas did attempt to formally file a police report the day after the incident allegedly happened, but went to a police station that didn't have jurisdiction to investigate.
Article continues below advertisement
"Marisa went to the wrong police station and was told she needed to go to the West Hollywood Police Station, which she did on Saturday. She didn't wait two days to report it," an insider told RadarOnline.com.
Just two weeks ago, Lohan, 25, was taken off of formal probation by Judge Stephanie Sautner, after successfully completing community service at the morgue. However, the actress remains on informal probation for the next two and a half years for her no contest plea in the misdemeanor necklace theft case.
Lohan has vehemently denied that she was at the hotel and said she was at home watching television. Lohan's rep told RadarOnline.com earlier this week, "Whomever is responsible for this lie will be held accountable for their misguided actions."
However, Lohan's rep is now saying, "We're going to wait for the Sheriff's Department to release their findings before we comment any further.
RELATED STORIES: