Penn State Sex Scandal: Jerry Sandusky Back In Court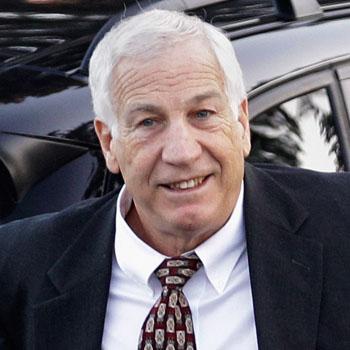 Article continues below advertisement
He said charges involving at least eight of the 10 boys that his client is accused of molesting fell outside the statute of limitations and that others could not be sufficiently substantiated by witnesses.
"The defendant submits that his due-process rights will be violated if he is forced to proceed to trial," Amendola previously wrote to the judge.
"He cannot adequately prepare and present a defense to those charges."
Judge John Cleland said he would not make a ruling until the middle of next week "at the earliest," and said that it was "premature to decide what can and cannot be prosecuted…because of (the prosecution's) ongoing investigation."
He said "the whole process is somewhat complicated and in limbo. It's still in flux."
Sandusky -- dressed in tan pants and a blue blazer -- sat quietly during the hearing.
Article continues below advertisement
Sandusky has given several interviews since his arrest and has characterized his behavior with the children as "horseplay," and his time with them as "precious" and "significant."
He told the New York Times that while he's attracted to children, it's not in a sexual way.
"If I say, 'No, I'm not attracted to young boys,' that's not the truth because I'm attracted to young people -- boys, girls," Sandusky said. "I enjoy spending time with young people. I enjoy spending time with people ... I mean, my two favorite groups are the elderly and the young."
The scandal has shaken Penn State to its very foundation, provoking the firings of several high-ranking officials for their inaction when allegations of Sandusky's pedophilic tendencies began sprouting up.
Most notably, longtime Head Coach Joe Paterno, who has since died from cancer, was fired for a perceived non-response to a 2002 report from graduate assistant Michael McQueary that Sandusky had raped a 10-year-old boy in the Penn State locker room showers.