Famed Gymnastics Coach Doug Boger Accused Of Sexual And Physical Abuse Of Young Girls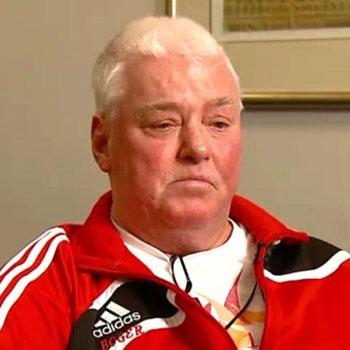 Seven former students of famed gymnastics coach Doug Boger have come forward with shocking claims of sexual and physical abuse.
Anne Laver told CNN Boger raped her when she was 11. Charmine Carnes said he burned her with a cigarette. Sabrina Mar and Julie Whitman both allege violent physical abuse.
The women are going public decades later, in an effort to get Boger permanently out of the world of coaching.
Article continues below advertisement
This isn't the first time Boger, who coached competitors at the World Championships as recently as 2009, has been accused of misdeeds with his students.
He was charged but acquitted in 1982 on child abuse and battery charges, after two young athletes in his Pasadena, California, gym accused him of wrongdoing.
Whitman began spearheading the effort to get Boger out of gyms about six years ago when she discovered that Boger was still coaching.
"I just kept seeing his name and seeing his name and I thought to myself, I can't let this man continue coaching," a tearful Whitman told CNN.
In 2008, she contacted USA Gymnastics President Steve Penny, who encouraged her to speak to her former teammates. Several of them ended up writing letters detailing alleged abuse, spurring an official investigation.
USA Gymnastics concluded its investigation in 2010 by putting Boger on its permanently ineligible coaches list. That means he cannot coach at a USA Gymnastics member gym, though he still can at a non-affiliated gym.
MORE ON:
Celebrity Justice
Article continues below advertisement
And he did just that, at a facility in Colorado Springs owned by a coach once convicted of a sex offense involving a gymnast.
Penn State Scandal: Jerry Sandusky To Face His Accusers In Preliminary Hearing
"That really made me angry, made me livid," said Mar. "That someone like that, with such a history of abuse can still be able to coach in this field of gymnastics."
Boger has not coached in the last year, and insists he's being falsely accused. "I didn't do anything wrong," he said.