Bride Who Faked Cancer To Cash In For Dream Wedding Has To Pay Back $13,000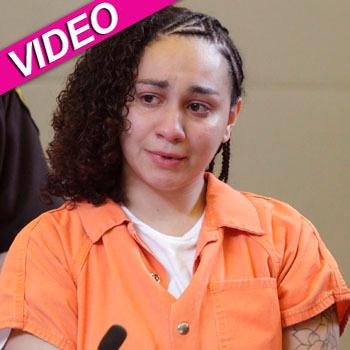 By Debbie Emery - RadarOnline.com Reporter
Jessica Vega was determined to get the wedding of her dreams, even if it meant pretending to be dying from cancer, conning well-meaning donors and lying to her fiancé.
Now the bride-turned-jailbird has been told by the Goshen, New York, court that she has to reimburse the $13,368 she scammed from people who thought they were helping a sick woman achieve her dying wish, reported the Times Herald-Record.
Article continues below advertisement
As RadarOnline.com previously reported, Vega, 25, tore at the heartstrings of both friends and strangers two years ago when she told them all she was dying of acute myeloid leukemia and that her last wish was to marry Michael O'Connell, the father of her young daughter, before she died.
The money-grabbing bride then allegedly accepted thousands of dollars of donated services and goods, including conning her dream wedding dress from struggling boutique owner Keri Ciastko of Bliss Bridal in New York.
The tattooed and corn-rowed mom from Orange County, New York, faced up to 20 years in prison for her deceit, but under a deal in which she pleaded guilty to a felony of scheme to defraud and a misdemeanor count of possession of a forged instrument she will avoid prison if she pays back all her victims.
"We're going to make that happen somehow," vowed Vega's lawyer, Jeremiah Flaherty.
Vega and O'Connell tied the knot in May 2010, after which they hopped on their free flights to Aruba for a romantic honeymoon. Wedded bliss did not last long however, and just four months later the conwoman's husband accused her of faking her illness and demanded a letter of proof from her doctor.
Article continues below advertisement
The drama soon led to divorce and O'Connell moved to Virginia to make a new start but Vega has since followed him and they now have a second child together.
While it was O'Connell who first alerted police about the scam, Vega's aunt, Alba Torres, believes he is partly to blame and expressed her outrage at his behavior when he left the court on Wednesday.
"I just want to say Michael had a lot to do with this," Torres said, adding that she believes O'Connell avoided investigation because he went public with the story and cooperated with the attorney general.
MORE ON:
Celebrity Justice
After an angry altercation with him and his family, she threatened him with wrath from above. "God will punish you," she promised.
Watch video of the conwoman below: