Bride Dies Of Ovarian Cancer 90 Minutes Before Her Wedding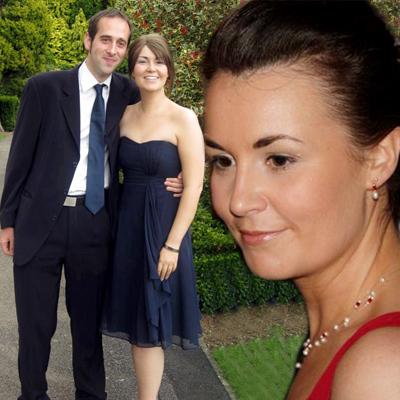 By Debbie Emery - RadarOnline.com Reporter
A British bride-to-be who dreamed of walking down the aisle despite a long-term battle with cancer lost her fight for life 90 minutes before she managed to say, "Til death do us part."
Jemma Webb, 32, had been due to marry fiancé Alex Bradford, 30, at a beautiful English country house next month, but the date was brought forward as her condition worsened, reported the Telegraph.co.uk .
Article continues below advertisement
The hopeful couple moved the date forward by two weeks and were due to tie the knot at 4.30 pm last Saturday in their hometown of Exeter, Devon, but sadly Jemma lost her four-year fight against ovarian cancer at 3 pm.
"On the day she was obviously excited and I was too. But by 2pm she got worse and within an hour she had passed away," said Jemma's husband-to-be. "She just kept herself together all through the illness. Some people give up but she always thought she was going to beat it."
Webb was already diagnosed with the deadly disease by the time she met the man of her dreams nine months ago while they worked together at EDF Energy in Exeter, although Alex didn't realize he she was sick at first.
"I didn't know she was ill, you wouldn't," he said.
"It was just a normal relationship as you could imagine to start with, but then two months in the cancer spread to her liver and her lungs and I knew then that I had to be there for her," said Bradford.
Article continues below advertisement
Alex popped the question in January and the happy couple quickly began making plans to walk down the aisle at a historical Georgian mansion in Dartmoor National Park. "But I loved her – it was as simple as that, so it was never really a decision," revealed Alex.
Jemma's lust for life touched the hearts of everyone who knew her, and at her funeral this week ,"there was about four times the church outside and inside, they had to do it by a loudspeaker," said her father, Bob Webb.