Former Miss America Reveals Her Horrific Battle With Anorexia, Survived On Coffee, Diet Coke & Gum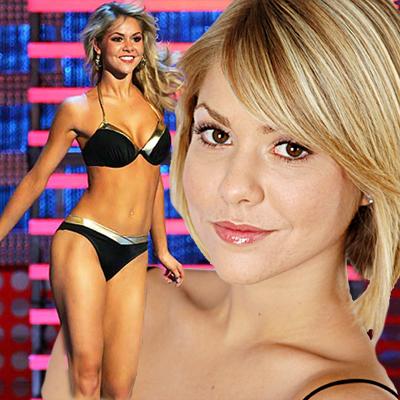 When Kirsten Haglund was crowned Miss America in 2008, she was a vision of health and happiness, making it hard to believe that the blonde beauty had suffered from severe anorexia-nervosa most of her life.
The Michigan beauty queen, 23, recently opened up to CNN about the shocking details of her illness, which began when she was only 12-years-old, and RadarOnline.com has the details.
Haglund, who was studying ballet at the Central Pennsylvania Youth Ballet School, says she picked up her bad habits from the other young dancers.
Article continues below advertisement
"I was in ballet from just 3-years-old. So from a very early age, the ideal female body type was very thin," Haglund told CNN. "That was the first image I had in my brain; I always equated beauty and worth with being skinny. I looked at what they were doing and so many of them were throwing away their lunches and not eating. I thought, 'If I can at least be thin, I know I can be successful at ballet.'
"I was living off coffee, Diet Coke and gum," she said about her dangerous diet of less than 900 calories a day. "Every once in a while, I'd have vegetables, fruit or a spoonful of peanut butter.
"Internally, I knew there was something seriously wrong with me, but I didn't know how to stop."
Her disease continued to worsen, and in the next three years she dropped over 30 more pounds before her mother intervened and got her help.
Article continues below advertisement
After quitting ballet and focusing on her recovery, she decided to enter a local beauty pageant. While her eating disorder physician was concerned that it would set her back, Haglund saw it as a platform to get the message across about her struggles with the disease.
"I learned so much about the illness; it was a really good educational period for me," she said. "From hearing other people's recovery stories, I learned how to share my own personal struggles."