World's Heaviest Woman: 'I Need Help'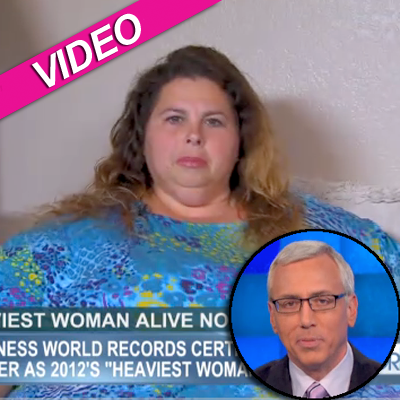 By Adam S. Levy - RadarOnline.com Staff Writer
The world's heaviest woman says she needs help.
Pauline Potter told Dr. Drew Tuesday night, she knew that she needed help to lose weight, so she contacted television personalities such as Oprah Winfrey, Dr. Phil McGraw and Dr. Mehmet Oz for aid, but "nobody would hear me or respond."
Potter said at that point, she contacted the Guinness Book Of World Records in hopes of getting the attention and assistance she'd need in her battle against the bulge.
Article continues below advertisement
"I knew it'd be degrading," she said, "but it was the risk that I wanted to take to get my story out there so I could get some weight loss help... I have knee pain and I really want to take care of this while I'm still able to."
Potter, who tipped the scales at 643 pounds when she entered the record books in February, estimated she's "really close to 700 pounds, but probably not at 700 right now."
She said, "I don't really feel like I eat a super super amount right now; I think my metabolism slowed down when I had my son."
Potter blamed her current physical status on "bad managing" and "bad scheduling.
Fat Wars! Two Women Vie For 'Heaviest' Titles
"It's a combination of things," she said. "I love candy, I love sweets -- if I could have dessert after breakfast, lunch and dinner, I would do it."
Potter, a 47-year-old Sacramento, California native, said she always wants "to eat or have something in my mouth" even if she's "not hungry," adding she has a particular fondness for Jolly Rancher candies.