'Big Sexy' Plus Sized Models Slam 'Fat Shaming'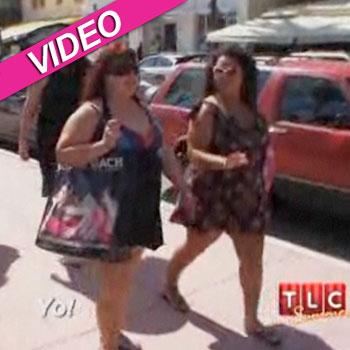 By Alexis Tereszcuk - RadarOnline.com Senior Reporter
As the stick thin models hit the catwalk in New York for fashion week, these plus size models have to deal with nasty taunts from strangers on the street.
The stars of the reality show Big Sexy are the targets of "fat shaming" in the sneak peek of the upcoming episode obtained by RadarOnline.com.
As the girls decide to hit the beach after a day of work, a guy sitting at a sidewalk café with his friends yells at the girls "Heavy! You big girls, where you going heavy?"
Article continues below advertisement
They keep walking, telling each other that "he is drunk and with his friends," and even joke "I bet he didn't get laid in Miami."
While the taunting may seem cruel, these girls take it in stride.
"If I ran home every time I was fat shamed I'd never leave the house," Leslie says. "I'm not going to let these cavemen ruin my day!"
Check out the Big Sexy finale tonight, September 13 at 10/9c on TLC.
RELATED STORIES: