Exclusive
Big Rich Texas Reality Show Star Files Lawsuit Against Cast Member!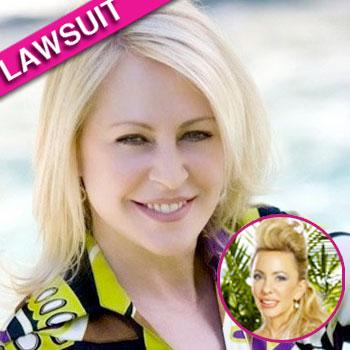 Article continues below advertisement
Pam claims the two women "have also contacted various members of the media, the Style Network, Fly on the Wall producers, and other third parties for the purpose of damaging Pam's reputation and interfering with her business and personal relationships. The defendants' statements about Pam are baseless and completely false."
Pam states that Miller wanted to be on the reality show, but when she was passed over she and Blossman became vindictive against her on-line.
" 'Queen Bee Dana' ... is a former L.A. rock groupie who married Vaughn Miller, the grandson of real estate magnate Henry S. Miller, Miller, a narcissist who touts herself as one of the 'Who's Who of Dallas' inner elite circle, thought she was a shoe-in to be on the show."
The complaint continues: "Unfortunately for Miller, the show's producers decided to not cast her in the show. Miller was enraged over the fact that 'Big Rich Texas' did not cast her. In retaliation for getting left off of the show, Miller has set her sights on destroying Pam's reputation."
Article continues below advertisement
"Miller and her cohort Blossman, who is a 'Big Rich Texas' cast member but also jealous of Pam's success, have engaged in a cyber-bullying campaign to defame Pam by maliciously and falsely accusing Pam of, among other things, being: 1) a former stripper; 2) a drunk who pays her bills by servicing old men and stealing credit cards; 3) a sociopath; 4) a pathological liar; 5)a criminal; 6) a gold digger; and 7) a drunken barfly."
Dena Miller told Dallas' Courthouse News Service that the lawsuit was "a story full of lies."
Bonnie's rep Dominic Friesen exclusively told RadarOnline.com: "The allegations against Dr. Bonnie Blossman by Pamela Martin-Duarte are completely false and the claim is nothing more than a frivolous lawsuit that will waste our court's resources. It is disturbing that the Plaintiff has elected to continue her malicious behavior towards the Defendant inside a Courtroom -- one can only guess that her next call will be to the show's Producers inviting cameras to capture the 3-ring circus."
Article continues below advertisement