Exclusive
Teresa Giudice: Reality TV Spoiled My Friendships And Ruined Our Family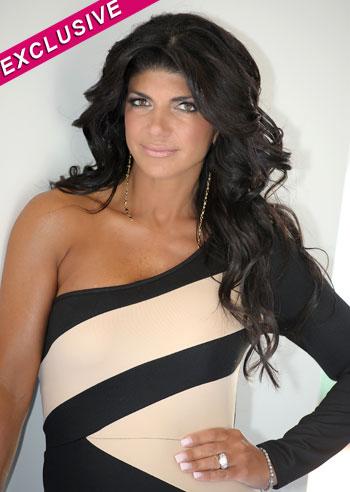 Teresa Giudice claims that she's unwittingly traded friendship and family for fame as one of the cast members of the Bravo hit, The Real Housewives of New Jersey.
Teresa, 39, exclusively tells Star magazine she's had falling-outs with castmates Caroline Manzo and Jacqueline Laurita, as well as her brother Joey Gorga, since the show's popularity made her a full-fledged reality star.
"My Housewives experience has completely changed," the current Celebrity Apprentice hopeful tells Star. "Jacqueline and I had a wonderful relationship for about 10 years. We were great friends, but not anymore. It's so sad. We actually went through a 'friends divorce,' which is so hard.
Article continues below advertisement
"Then, Jacqueline basically attacked me on the show about a magazine article that said I was going to jail. She was upset that she hadn't heard it directly from me, but I wasn't going to jail ... the whole thing was so ridiculous."
Teresa tells Star exclusively that Caroline and Jacqueline "take everything that is small, and turn it into something serious."
But the bad blood has hit close to home as well, as Teresa says her sister-in-law Melissa Gorga getting a spot on the show behind her back really shook up the family tree.
"I felt deceived," she tells Star, adding the friction is also with her own brother Joey, Melissa's husband.
"I haven't spoken to my brother since before Christmas," she says. "We haven't gone this long without talking in my whole life! I'd have to say that reality TV ruined our family, and it's a disgrace."
For more on this exclusive story, check out Star magazine -- on newsstands now.
RELATED STORIES: