Exclusive
Danielle Staub Sex Tape Lawsuit Will Go Forward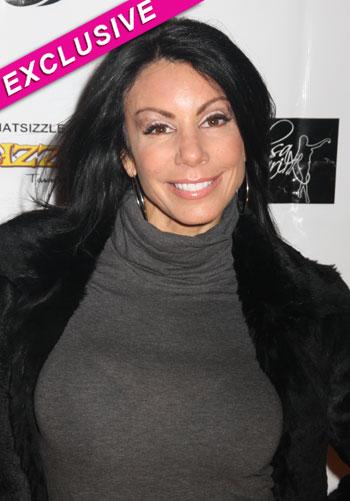 - RadarOnline.com Senior Reporter
Real Housewives of New Jersey star Danielle Staub has a sex tape scandal that just won't go away. RadarOnline.com has exclusively learned that a judge in the Morris County Superior Court ruled against Staub in her motion to dismiss a lawsuit she claims is frivolous, filed by her ex-boyfriend Stephen Zalewski in court on Friday.
Zalewski sued Staub in 2010 for defamation of character and harassment after she claimed that he filmed a sex tape without her knowledge or consent in the episode of the RHONJ titled "Play At Your Own Risk." The sex tapes have never been released to the public.
Article continues below advertisement
EXCLUSIVE DOCUMENT: Judge Refuses To Dismiss Lawsuit Against Danielle Staub
Zalewski's attorney Nace Naumoski exclusively told RadarOnline.com: "Stephen never hid a camera. Accusing someone of hiding cameras is terrible. It's not only defamatory; it is a third degree crime in New Jersey." Zalewski's lawsuit is a civil case.
"We were pleased that the judge said the case was not frivolous," Naumoski said. "The main thing that we want to happen is for Danielle to stop making these statements. I don't think she gets it so I want her to realize that there are consequences for her actions."
Zalewski's lawyer said that they plan to have Danielle sit for a deposition, but they do not expect to videotape her statements.
Zalewski previously told RadarOnline.com that because of this episode: "I have people come up to me in restaurants telling me I'm going to hell, I'm not a good person. I try to explain to people I didn't do anything wrong. She would send me video texts of her playing with herself; I have nothing to do with that.