Exclusive
EXCLUSIVE: It's Official- It's Over For The Real Housewives Of DC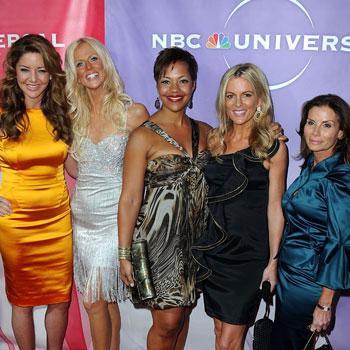 They're tearing out the hair extensions and folding up those power suits – as, after just one season, The Real Housewives Of DC has bitten the dust, RadarOnline.com can exclusively report.
The fifth installation of the hit reality franchise came in with a whimper and never much took off from there, drawing meager ratings all throughout it's short lived broadcast.
"The show just didn't do well and it wasn't worth airing another season," a source close to the situation told RadarOnline.com.
Article continues below advertisement
"The DC housewives were meant to be starting shooting their second season now and they haven't heard a peep from Bravo.
"No one from the cast has been contacted yet and told that the show is cancelled."
RadarOnline.com has learned that the DC franchise isn't the only Housewives show that has been struggling to lure viewers – Miami has also been performing poorly in the ratings war, forcing producers to reassess any further expansion.
"After DC failed in the ratings and Miami just bombed, they realized they can't just start a show anywhere and it will succeed," the source said.
The Housewives franchise has been a phenomenal success, spawning a total of seven different franchises – Orange County, Atlanta, New Jersey, New York, DC, Beverly Hills and Miami.
"Bravo used to think it was about the brand and they could switch the housewives at any point but now they have realized it is about the women involved and that has changed their perspective," the source said.
Article continues below advertisement
"They've realized a lot with the failure of DC and Miami, and they're going to concentrate on the successful shows they have and not expand any further.
"Andy Cohen has made it official that there will be no more new Housewives franchises."
In the meantime, when it comes to DC : "We're just hoping that people forget it ever happened," the source said.
That shouldn't be too tall an order....
RELATED STORIES: