Exclusive
EXCLUSIVE: NJ Housewife Danielle Staub Hiding From Lawsuit Claims Ex's Lawyer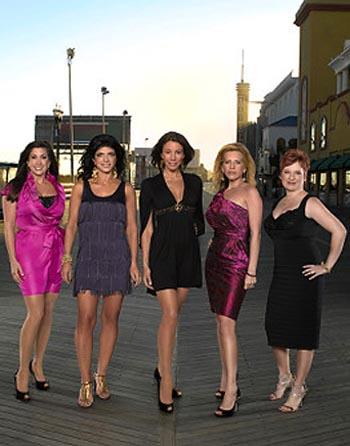 Danielle Staub may be the central core of controversy on Bravo's Real Housewives of New Jersey, but that doesn't mean she is easy to find. A lawyer for her ex Stephen Zalewski has been having a hard time tracking Staub down to serve her legal documents, RadarOnline.com has learned exclusively.
Nace Naumoski, the attorney for Zalewski, is on the hunt for the reality TV star regarding Zalewski's defamation of character and harassment lawsuit against Staub. RadarOnline.com broke the news that Staub was being sued by her former lover for statements she made on the show regarding a sex tape she claimed was made without her knowledge or consent.
Article continues below advertisement
Naumoski told RadarOnline.com that the case is moving forward and his process server is trying locate her whereabouts.
"My process server is out to serve her, but we're having a hard time finding where she is," he said. "She has a house in Wayne, New Jersey, and we're not quite sure she still lives there… They've been to her house a couple times and no one's there and I think a real estate agent told him the server that she might not be living there anymore and she's living in Fort Lee, New Jersey."
Naumoski said he's not worried about eventually tracking her down, but questions whether or not the controversial housewife is dodging the system.
"It is possible that she's avoiding service. But it's like trying to run from the inevitable," he added.
"We'll find her, especially someone who's a public figure like that, they'll pop up somewhere. And if we can't find her we can always ask the court to allow us to do alternative methods of service."
Article continues below advertisement
On Monday night's reunion episode, the topic of the sex tape was brought up briefly with Staub stating "he's going to have some problems proving that" about the defamation claim. Naumoski said he plans on proving her wrong.
"She doesn't seem to deny our claims that she knew about these tapes all along…all she said is good luck to them in trying to prove that-- and I have absolutely no doubt in my mind that we will easily be able to prove our case."