Exclusive
EXCLUSIVE DOCUMENTS: New Jersey Housewife Danielle Staub's Ex Threatens To Sue Her Over Memoir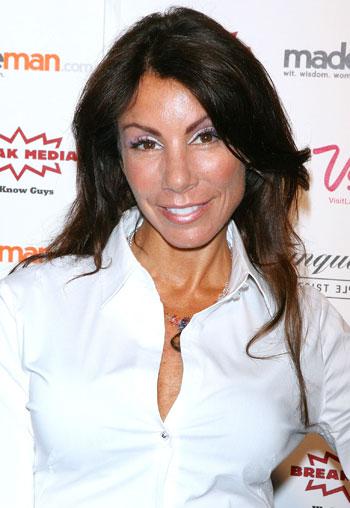 Real Housewives of New Jersey star Danielle Staub and her publisher are facing potential legal action over her memoir The Naked Truth since her ex-husband Kevin Maher claims the books is defamatory. RadarOnline.com has obtained exclusive documents chronicling their ongoing fight.
EXCLUSIVE DOCUMENTS: Read the letter to Simon and Schuster
According to a letter sent to Simon and Schuster by Maher's attorney Thomas E. Rockett III, Maher alleges the book states he "admitted to criminal activity relative to Danielle Staub" and that he was incarcerated for a period of 18 months. Maher says that not only are these statements patently false but he has never been imprisoned or convicted of any crime relative to Staub. Maher wants the book pulled from the shelves and the world to know that Staub is a liar.
Article continues below advertisement
RadarOnline.com spoke exclusively to Kevin Maher who said: "How crazy is crazy?! Here is a woman who has kids that have to go to school knowing their mother is in sex tapes! This woman lies and lies."
But attorneys for Simon and Schuster and Staub hint that Maher may be in need of a reading lesson. In a letter addressed to Maher's attorney, the publishing giant states, "read in context, as it must be, Ms. Staub recollects that she placed an advertisement in a newspaper for 18 months, and that Mr. Maher was in jail during that period. Nowhere does the book indicate that Mr. Maher's incarceration related to the fight or that he was incarcerated for the entire period."