Exclusive
EXCLUSIVE PHOTOS: NJ Housewife Danielle Staub Partying With New Girlfriend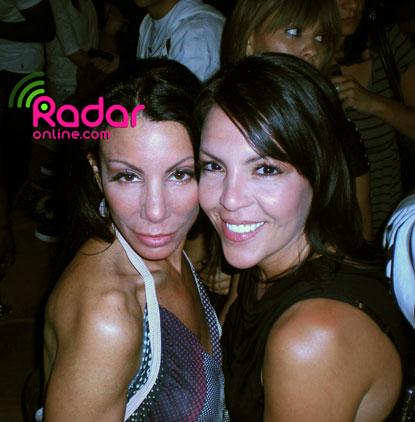 Scandalous Real Housewives of New Jersey cast member Danielle Staub has been spotted out again with her new "girlfriend" Lori Michaels -- and RadarOnline.com was there!
Danielle and Lori attended Damon Dash's birthday party at Lucky Strike in New York City.
The two lovebirds were up close and definitely having a good time. Tom Murro, from Celebrity Magnet, was also at the bash and told RadarOnline.com that the pair was "intertwined" during the soiree.
Article continues below advertisement
"They were very kissy feely, all snuggled up," he said.
EXCLUSIVE VIDEO: The Real Housewives of New Jersey's Crazy New Character!
After chatting with Danielle, Murro offered to show her the video of Elvira Garu, the new vixen on the show.
But Danielle slammed the blonde party planner and the show.
"I have no interest in seeing that b---h and I don't even watch the show," the Bravo star told him.