New Jersey Governor Wants Real Housewives Hubby Fired From State Board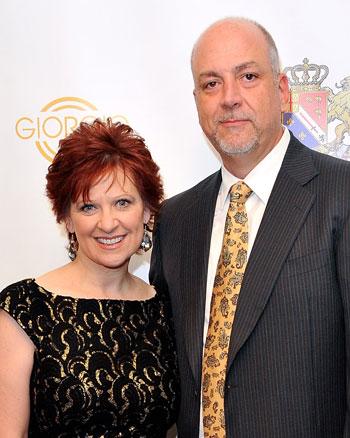 Real Housewives of New Jersey star Caroline Manzo's husband, Albert is in hot water with the state's governor, RadarOnline.com has learned.
Governor Chris Christie suspended the reality star, who's a board member on the North Jersey District Water Supply Commission, on Wednesday along with fellow board member Michael Cricco, after they were accused of abusing the public's trust, according to the Associated Press.
Article continues below advertisement
Christie took specific aim at Manzo, citing him for what he claims was false information he provided the Commission with about his proper place of residence. Albert is being criticized for telling the commission he lived in Paterson, NJ at an apartment inside of his banquet hall business, The Brownstone.
The Manzo family lives in upscale Franklin Lakes, NJ, which is often portrayed on the Bravo show -- but the town is not one of the 12 major municipalities the commission serves. Paterson lies within the water commision's jurisdiction.
"We're not going to put up with the abuses from the shadow government anymore," said Christie, according to The Associated Press, who wants Manzo to resign by Monday or face disciplinary action.
According to an interview from his Franklin Lakes home, Albert said he has no plans to resign. Instead, he's hired an attorney and insists voting records would support his claim that he lives in an apartment above The Brownstone, which is also often featured on the Bravo show.
Article continues below advertisement
"My whole time on the commission, I have served honorably," Manzo told The Record.
"I spend all my time there. I fall asleep at my desk 5 days a week. I consider that (the Brownstone) to be my primary residence," he told The Record.
He added that every penny he's made from public service he plans to donate to the Wounded Warrior Project in July.
This news comes at a time when the governor is putting more pressure on state agencies and has already forced more than 100 state employees to resign. He plans to sponsor a bill giving him veto power over the commissions.