Exclusive
EXCLUSIVE: Teresa Giudice Household Items Up For Private Sale -- Minimum Bid $54,405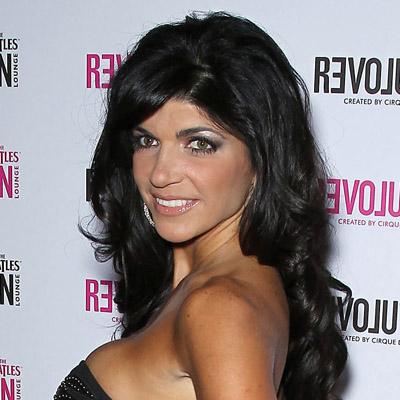 Money-troubled Real Housewives of New Jersey star Teresa Giudice and her husband Joe are officially selling their household furniture in a private sale and have even put in their own offer to keep their property. The minimum bid? $54,405.
According to the notice of proposed private sale filed on December 1, the proposed purchasers are current owners Teresa and Joe, who have offered the court a sale price of $15,000 with exemptions totaling $39,405. Yet, that doesn't mean other bids couldn't be offered.
Article continues below advertisement
Any higher bid by an outside party would have to equal the amount of the Giudices offer plus the allowed exemption amount of $39,405. Higher or
better offers would be submitted to the selling party no later than January 3.
The Giudices bankruptcy attorney, James Kridel, noted that there is an important technicality.
"There has to be the highest and best offer. Best means a lot of things. If someone offered $500 more and in two payments, that's not the best offer if someone offers less but in one payment. So there is a little variable there.
"The judge has some discretion as to what that means. It's like an old expression, 'the law is whatever the judge says it is.' It's not all black and white. They do it on purpose to give the judge discretion to do the right thing, quite frankly, that's my opinion."
Kridel does not expect anyone to object to the Giudices essentially taking back their property, which they had come close to losing for good after filing for bankruptcy late last year.
Article continues below advertisement
"We did it knowing that we were overvaluing it so as to preclude someone else from coming in. Because someone is not going to pay $10 for something that is worth $5."
If anyone did come forth with offers, Kridel said it would be only for the wrong reasons.
"In my opinion, it would have to be out of spite or out of ignorance," he said. "Because whereas my mattress might be worth the replacement cost to me, it's probably worth almost nothing to someone else, so the real value of it would be ridiculous. Or I might have a figurine that's used and no one is going to pay for it. But it might have some sentimental value so that is really what was factored into that and that's why we were willing to pay more for it is because it's something my clients liked."