Real Housewives of NJ's Teresa Giudice 'Humiliated' Over $11 Million Debt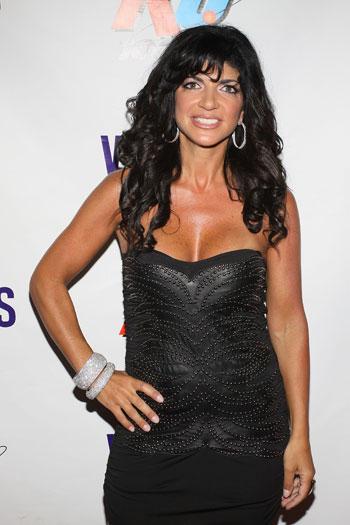 Yes, the economy is even hitting the Real Housewives, such as New Jersey native Teresa Giudice.
The once-free-spending 37-year-old reality star talks in-depth about her family's money problems -- to the tune of being $11 million in debt -- in the upcoming issue of In Touch.
Real Housewife Teresa Giudice Is A Real Shopoholic Deadbeat, Say Court Papers
"I was humiliated," she told the magazine of her reaction after learning the news she'd have to declare bankruptcy alongside her real estate developer husband, Joe.
Article continues below advertisement
"Joe thought things were going to get better," said Giudice, whose epic spending sprees have made for content on the show.
Despite her husband's initial optimism, Giudice said things kept trending downward financially for the Garden State couple.
She told the magazine that that she and her husband "have learned a lot from our mistakes," noting that he's now imposed a limit on her credit card spending in the wake of their money woes.