Celebrity Apprentice: Three Contestants Gone! Who Are They?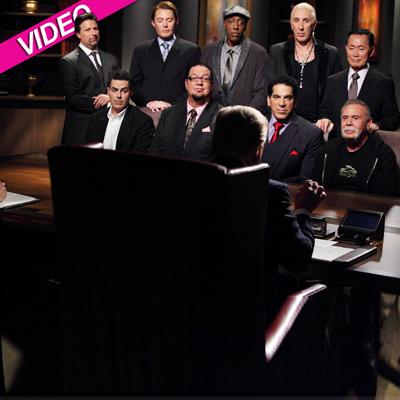 Nobody seemed to love the 80s Sunday as two of the decadent decade's musical stars -- Twisted Sister singer Dee Snider and then-teen sensation Debbie Gibson — got pink slips, while Making the Band's Aubrey O'Day stormed off the show a la Nene Leakes a year ago. 


The first project was a My New York guide book, a two-pronged task of: putting together the guide with the Toshiba tablet and raising money from famous friends to help the charity project reach its full potential. New Yorker Regis Philbin was a guest judge in the exercise, and in the end, the men's team edged the women's by $14 with a tote of $162,869 to $162,855.
Article continues below advertisement
The project leader, Real Housewives of New Jersey star Teresa Guidice, decided Gibson should be canned, and the Foolish Beat singer was miffed, as she though O'Day should have been kicked off after raising the lowest amount in the photo finish.
"You're right Debbie, she should have brought Aubrey also, she raised the lowest amount," The Donald said. 

With the women's team dwindling down, The Donald shuffled up the teams to make the competition even, in the show's second task of the night: a promotional campaign for Walk With Walgreen's campaign. 

Trump traded Guidice and O'Day to the men's team for Snider and comic Penn Jillette, and in doing so, brought together oil and water in O'Day and Arsenio Hall, as the two clashed in fast and furious fashion, leading to O'Day calling it a day.
"I don't want to be around all the negativity anymore," O'Day said. "The environment is so ugly. I just don't know if this is the right place for me."


Snider, a longtime friend of Howard Stern, wasn't gonna take it anymore after he got the boot at the order of project manager Lou Ferrigno when their team lost.

"
If it wasn't for me propping him up," Snider said of the bodybuilder, "he wouldn't have been able to throw me under a bus."


Article continues below advertisement
Watch the video on RadarOnline.com
The remaining stars in the running for this year's crown are, in alphabetical order: singer Clay Aiken, Ferrigno, Guidice, Hall, Jillette, comic Lisa Lampanelli, beauty queen Dayana Mendoza, and American Chopper's Paul Teutal.


Past winners of the competition, which is played for charity, include talk show host Piers Morgan, legendary comic Joan Rivers, Poison frontman Bret Michaels and country singer John Rich.