VIDEO: NeNe Leakes Storms Out, Star Jones Fired On Celebrity Apprentice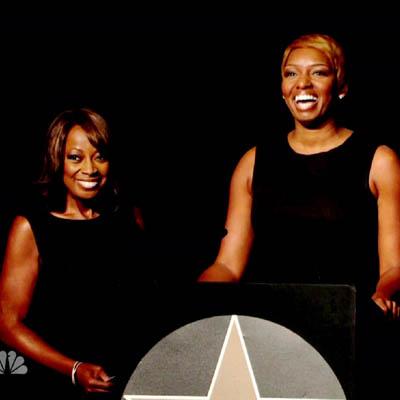 Double whammy on Sunday's Celebrity Apprentice, as Star Jones was fired and NeNe Leakes quit the NBC hit.
After Jones and Leakes ongoing animosity continued, Trump shook up the teams, with the new lineups being: Meatloaf, Jones and Marlee Matlin on one team and Leakes, LaToya Jackson, Lil' John and John Rich on the other.
Despite the shake-up, the Real Housewives of Atlanta beauty left the show via a text message to her teammates: "I can't stand this environment - it's too negative. I can't stand being around Star."
Article continues below advertisement
"To you NeNe," Trump said, "I say, you're fired. And you're a quitter. Star Jones kicked your a** whether you liked it or not."
Leakes tweeted Sunday, "Your damned if u do & damned if u don't! It's great TV 4 u guys but all the things that were happening there wasn't good 4 me."
That wasn't the only bizarre exit of the evening: the previously-eliminated LaToya Jackson, who received a second chance from The Donald, was fired for a second time after her stint as project manager stint ended unsuccessfully.
Then, Star's time on the show was cut short, as her team wound up losing -- and her marketing strategy on the project, according to Trump, "missed the mark."
"Star, you're fired," the Donald told the former View personality.
Watch the video on RadarOnline.com
Celebrity Apprentice airs Sundays at 9/8c on NBC.
RELATED STORIES:
VIDEO: Kim And NeNe Reignite Their War Of Words