NeNe Leakes Is NOT 'Revenge Dating' Star Jones Ex-Husband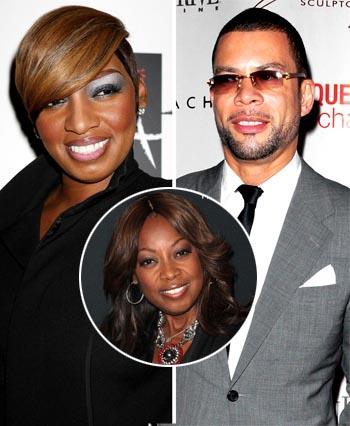 NeNe Leakes is NOT 'revenge dating' Star Jones ex-husband Al Reynolds, RadarOnline.com can reveal.
Reports had surfaced that Reynolds – who was divorced by Star in 2008 after three and a half years of marriage – had been spotted out and about with the larger than life Real Housewives Of Atlanta reality star.
Both NeNe and Star have been at loggerheads since the two divas appeared on Donald Trump's Celebrity Apprentice on NBC.
Article continues below advertisement
But a source told RadarOnline.com: "There is no romance going on between these two – they are just friends plain and simple.
"They have a common friend in Basketball Wives star Evelyn Lozado and there is no way NeNe would try and date Al to get back at Star.
"The two women are willing to play-up their feud for the sake of good ratings but when the cameras are not rolling they are cool with one another.
"It suits Al to be in the spotlight he even made cameo appearances on Basketball Wives and wants to keep his public profile going.
"For her part NeNe likes the guy so why not? But there is no romance going on that is for sure."
VIDEO: Kim And NeNe Reignite Their War Of Words
In her usual outspoken way, NeNe set the record straight in a recent interview with a celebrity weekly.
"I don't know Al from a can of paint!" NeNe told Life & Style. "I just met him. I don't know him."
Article continues below advertisement
"There were 15 of us that went out to dinner, and we took several pictures of the group, and I just jumped into the picture.
"He was very kind to me when I met him, but is Al my type of guy? No, he's not the type of guy I would date."
Former View host Star Jones endured a stormy marriage to the former investment banker who was constantly dogged by rumors that he was gay during their ill fated union.
Their 2008 divorce was sealed and filed as an "Uncontested Matrimonial" case.
MUGSHOT: NeNe Leakes's Son Bryson Bryant
NeNe continued to stoke the rumors that the two women were feuding after she appeared on the Ellen Degeneres Show this week.
When host Ellen asked about whether or not we are seeing the 'real NeNe' on Celebrity Apprentice, she replied: "I believe that you are. Big bossy Star and laid-back NeNe - you are seeing all of that."
RELATED STORIES: