EXCLUSIVE VIDEO: 'Real Housewife' Husband Joe Giudice Released From Jail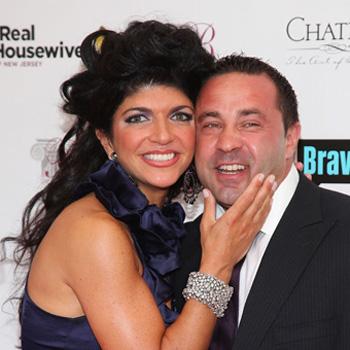 Giuseppe "Joe" Giudice, husband of Teresa Giudice from the Real Housewives of New Jersey, has been released from the Morris County Correctional Facility, RadarOnline.com had learned exclusively.
Giudice was wearing a black and white jump suit as he walked out of the jail's lobby around 6 a.m. Tuesday ET. Joe's brother, Pete, and friend, John, (who's also godfather to Joe's one-year-old daughter, Audriana) were waiting to pick him up. The trio left the facility and walked to the parking lot where Giudice hopped into a pick-up with the driver, and the second man hopped into a jeep.
Article continues below advertisement
Giudice refused to answer any questions and gave our reporter a curt "get outta here."
Giudice served 8 days of a 10 day sentence after turning himself in last week for driving on a suspended license. Take a look inside the Morris County Correctional Facility and Jail Cell below.
His license was suspended for 12 months earlier this year after he crashed his car into a telephone pole. Giudice - who was charged with driving under the influence- was also fined $864 and was sentenced to 30 days of community service.