Lauren Scruggs Suing Over Horrifying Plane Accident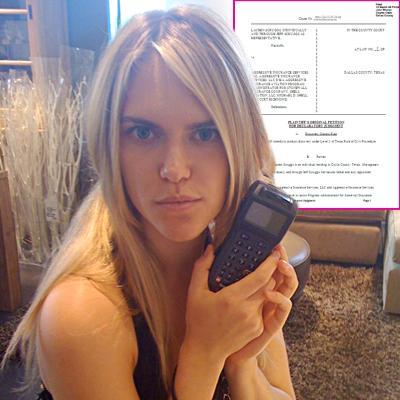 By Alexis Tereszcuk - Radar Entertainment Editor
Lauren Scruggs is heading to court over her horrific accident and is suing the insurance company of the plane she had been in prior to walking into the still-moving propeller in December.
Lauren lost her left eye and left hand in the accident and suffered "cranial damage," and the lawsuit describes her as "severely and catastrophically injured." 
The 23-year-old fashion blogger/model and her father Jeff Scruggs are suing Aggressive Insurance Services, the company that carries the policies on pilot Curt Richmond's plane, turning down the $200,000 the company "verbally offered" her as a settlement for her accident.  The company stated the amounts were $100,000 from each of the plane's two policies, and according to her lawsuit that amount is the limit per passenger.
Article continues below advertisement
Lauren's lawsuit contends that she was not a passenger on the plane because "she was not in the aircraft or getting in or out of it at the time of the incident. Accordingly, Ms. Scruggs contends that she should not be limited to the one hundred thousand dollar ($100,000) per passenger sub-limits stated in the two policies."
Continuing their argument, the lawsuit says: "Ms. Scruggs, in contrast, takes the literal and logical view of the term "getting out of" the aircraft, and contends that she was no longer a "passenger" because she had completed her exit from the aircraft prior to the time of the incident and was physically located on the tarmac when the incident happened. Until struck by the propeller, she was not in physical contact with the aircraft after her exit."