Disfigured Model Lauren Scruggs Suffered 'Toughest Week Yet'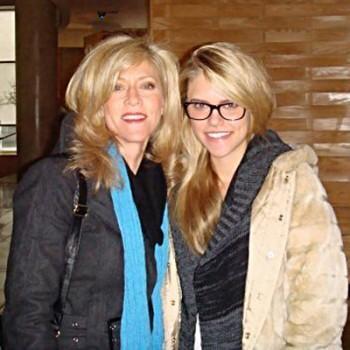 By Debbie Emery - RadarOnline.com Reporter
It's been two months since she walked into a small plane propeller but life is not getting any easier for model and fashion editor Lauren Scruggs.
"We chalked up this past week as one of the toughest yet," the 23-year-old's mom, Cheryl, revealed when she poured her heart out on the family blog on CaringBridge.org.
"You would think that things would be on the upswing, huh? They are in some ways. She is progressing well, physically, but we have now entered into working through the 5 stages of grief.
Article continues below advertisement
"We have experienced a little of this along this journey, but we now face it head on. Hard? Um excruciating..."
As RadarOnline.com previously reported, Scruggs has been in ferocious pain as her body heals from the horrific injuries she suffered on December 3, which included losing her left hand and eye, along with a fractured skull, broken left collarbone and brain injuries.
A harrowing 9-1-1 call was released last week where Lauren can be heard wailing in agony in the background as witnesses at the airport desperately try to explain the horror. "A girl just walked into an airplane prop I need an ambulance immediately," the caller says to the operator and then asks someone 'Is that her hand?'"
Cheryl goes on to reveal that although they were warned it would be a long road to recovery, it has been even harder than they imagined.
"They said it was coming... and it has. It's healthy, yes. It's necessary, yes. But it's brutal," she wrote.
"At the beginning, many of the doctors told us 'this will be a marathon, not a sprint; this will be a long road to recovery.' I guess they were right.
"I feel like such a Debbie-downer; not being my upbeat, positive self, and I find it hard to write and put on paper what we are really experiencing," she went on to lament.
Article continues below advertisement
"Have two months really gone by? Did Christmas really come and go? Is it really 2012? Hard to believe it's been 2 months since it all happened; sometimes it feels like a day; sometimes it feels like 5 years."
Cheryl concluded her latest update in her usual fashion by seeking comfort in her fate and quoting one of Lauren's favorite bible verses.
For information on the Lauren Scruggs Hope Fund, visit here.