Lauren Scruggs' 'Pain Was Raising Its Ugly Head Again,' Mother Says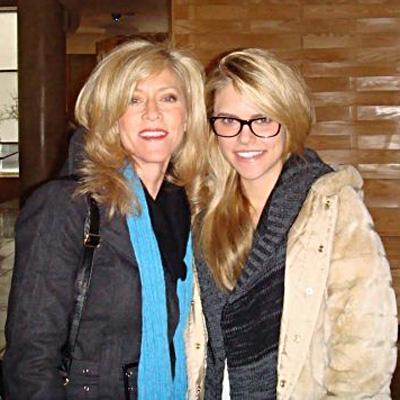 Lauren Scruggs' mother Cheryl says the 23-year-old model & fashion blogger has been suffering through "ferocious" pain in healing from numerous injuries after she walked into a live plane propeller last month.
"Lo's pain was raising it's ugly head again," Cheryl wrote in her latest blog entry this weekend. "What we have noticed is that when she is moving about and distracted with other things, the pain isn't quite as noticeable. 


Article continues below advertisement
"When she lays down to 'attempt' to go to sleep, it comes.....and it comes ferociously at times."

Cheryl, who's been blogging about her daughter's recovery, wrote the following Saturday on Caringbridge.com, the website the family's used to keep the public informed and collect donations toward Lauren's recovery.
God has been so gracious to completely cover us with His Peace & Rest these last few days........
After mentioning Lauren's pain, her mother continued, We laid there for a minute and God whispered in my ear, "Ask me for Peace and Rest. That's all I want you to pray."
I prayed out loud in a whisper, "Jesus please fill this room with Your Peace and Your Rest." We laid there for a minute........and all became still.......all became Peace. I said to Lo, "Can you feel the Peace?" She looked over at me and said, "yes...." 
And we both fell asleep.
Article continues below advertisement
The next day we were driving, and I looked over at her. And all I could see was Peace. She glowed with beauty...... She smiled..... something we had not seen in a couple of days. It has been tough week.
Her sweet eye met mine and I said "Lo, do you remember the Peace God brought over us last night?"..........and a tear fell on her cheek. We both cried softly, being reminded once again, at that moment, that God has this all in His Hands.
As I picked up my devotional that afternoon, I was again reminded that God orchestrates our life. It was such a powerful Word, that I posted a picture of the entire devotional on Twitter today.
Don't miss it.........
CherylScruggs JEFF/CHERYL SCRUGGS
Thank u Jesus for this reminder @LaurenScruggs @LOLOmagazine @cherylscruggs pic.twitter.com/FwGysrJr
Last night as I lay my head on the pillow, I felt an overwhelming gratefulness for ALL of you, and want to, again, send from our heart to yours a thankful prayer: "Jesus, we are overwhelmed with gratitude and humbleness for everyone who has poured into us these last 7 weeks. It is hard to come up with words that express what we are feeling, and how we have been touched by the enormous outpouring of love. Please Jesus please, bless every single heart, mind, hand and soul that You have used to play a part, and who you continue to use to play a part in walking alongside us. We bless Your name and pray always in Your name.
Article continues below advertisement
"

Love,

Cheryl

Deuteronomy 8: 1-10.
Ephesians 3:20
Matt 19:26
As RadarOnline.com has previously reported, Scruggs' tragic accident occurred about 30 miles away from Dallas December 3, doing considerable damage to her entire left side -- she lost her left hand and eye -- as well suffering a fractured skull, broken left collarbone and brain injuries.
Last week, the public got its first look at Scruggs following the accident, as well as learning the details of the harrowing 911 call made in its wake.