Pilot Warned Lauren Scruggs To Walk Behind The Plane Before Horrifying Accident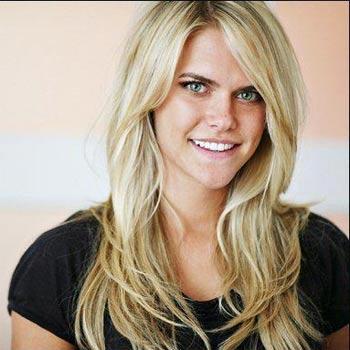 Curt Richmond, the pilot of the fateful flight in which Lauren Scruggs walked into a live plane propeller, told air officials he raised his arm and loudly warned the 23-year-old model & fashion blogger to step behind the plane before she made impact with it.
"Upon noticing that she was exiting in front of the strut, the pilot leaned out of his seat and placed his right hand and arm in front of her to divert her away from the front of the airplane and the propeller," according to a report released by the National Transportation Safety Administration. "He continued to keep his arm extended and told the passenger that she should walk behind the airplane."
Article continues below advertisement
Richmond has stayed mum since the horrifying incident, which took place on December 3 at Aero County Airport in McKinney, Texas (about 30 miles away from Dallas) following a flight on an Aviat A1-B in which Scruggs was checking out Christmas lights from overhead.
Richmond said that moments after he told Scruggs to move, he heard someone yelling "Stop!" and saw Scruggs on the ground. He told officials he turned off the engine after that.
As RadarOnline.com previously reported, the model suffered horrendous injuries to her entire left side -- including losing her left hand and eye -- as well as a fractured skull, broken left collarbone and brain injuries. Her family has been updating people on her status on a blog called CaringBridge.org.
To make a donation in Lauren's name to help with her recovery, go to Caringbridge.org.
Follow RadarOnline.com's Managing Editor David Perel on Twitter at @IMPerel.