Model Lauren Scruggs Takes First Steps After Propeller Accident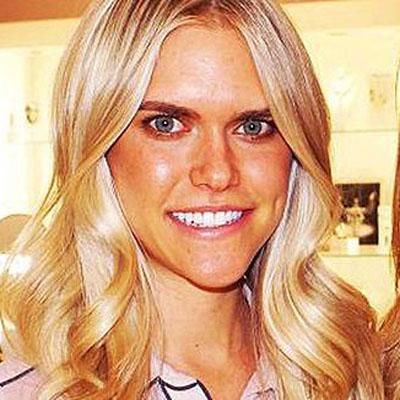 By Debbie Emery - Radar Reporter
The model and fashion editor who lost her hand and suffered serious head injuries when she walked into a small plane propeller took her first tentative steps on Wednesday.
Lauren Scruggs, 23, of Plano, Texas, is currently recovering from numerous surgeries including a left hand amputation in Dallas' Parkland Hospital, where a physical therapist helped her walk for the first time since her accident last weekend.
Article continues below advertisement
"Once she got halfway there, she said, '30,'" wrote her friends and family on the CaringBridge.org website that they have created for her.
"Not sure what she meant, Jeff, Cheryl, and Brittany asked her what that means, she replied, "Steps!" What a praise, she was counting every step that she took!"
As RadarOnline.com previously reported, the aspiring editor who launched her own fashion site, LoloMag.com, had gotten off the two-seater 2011 Aviat Husky A-1C-180 aircraft at a private airport in McKinney, Texas, after enjoying a festive flight to look at Christmas lights and walked directly in front of the propeller.
According to ABCNews.com, the paramedics who responded to Scrugg's accident said she had some of the worst injuries they had ever seen.
"We got over there and saw the extent of her injuries. It was one of those things that kind of just takes your breath away," said Peter Wasserman, who along with his partner Luke Dixon, focused on controlling the extensive bleeding.
"We honestly didn't expect her to survive," he said. "The extent of her injuries, the lacerations she had to the her head, the skull fracture...We thought for sure there would be significant brain damage. I was praying as soon as I got there."
Article continues below advertisement
Having escaped death and survived the worst of her ordeal, Lauren's family's biggest fear as she starts the long road to recovery is that she will lose the sight in her left eye.
"The left eye is still non-responsive, the doctors will continue monitoring it for the next few days," they wrote. "Also, please pray her Lauren as she begins to learn the extent of her injuries and continue to pray away all infections."