Model Injured By Propeller Is 'Learning The Extent Of Her Injuries'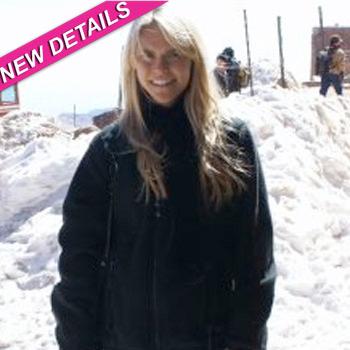 By Debbie Emery - Radar Reporter
Two days after she was horrifically slashed by the propeller of a small plane, model and fashion blogger Lauren Scruggs is becoming aware of her graphic injuries, RadarOnline.com has learned.
The 23-year-old from Plano, Texas, is currently recovering in the ICU after undergoing surgery to amputate her left hand. "As Lauren begins to wake up, she is learning the extent of her injuries," revealed CaringBridge.org, the web blog set up in her honor.
Article continues below advertisement
As RadarOnline.com previously reported, the pretty blonde had gotten off the two-seater 2011 Aviat Husky A-1C-180 aircraft at a private airport in McKinney, Texas, after enjoying a festive flight to look at Christmas lights, and reportedly walked directly in front of the propeller.
"Brittany (her twin sister) was able to explain to her that she was in an accident, sustaining multiple injuries. She seemed to acknowledge what Brittany explained and confirmed it with a hand squeeze.
"She is able to open her right eye to see while her left eye is still bandaged. Please continue to pray for the vision of her left eye, as we will not know the status of her sight for some time," wrote the family spokesperson.
Earlier on Monday, Lynn Lunsford, Mid-States Public Affairs Manager with the Federal Aviation Administration, told RadarOnline.com that one of the key aspects in the investigation focused on why the propeller was still moving when Scruggs got off the plane.
Article continues below advertisement
"It appears that the pilot left the engine running at idle while she exited the plane to switch places with another passenger. That's one of the aspects of the investigation," Lunsford explained.
The pilot has not yet been identified but he is thought to have been a friend of Lauren's and recently purchased the plane.
RELATED STORIES:
Model Lauren Scruggs Has Hand Severed, Face Slashed By Plane Propeller