Lauren Scruggs Visits Whole Foods In First Trip Out Of Hospital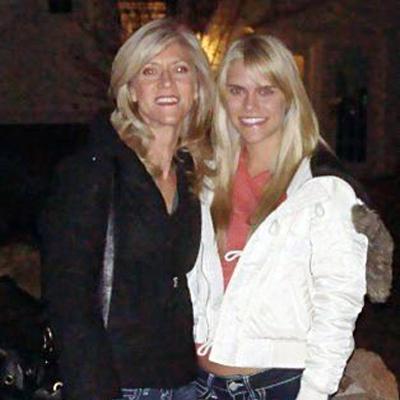 The mother of injured model Lauren Scruggs said the 23-year-old model & fashion blogger is making strides in her recovery after walking into a live plane propeller, embarking on her first trip out of the hospital recently to a barrage of well-wishes from the community.
"She and I made our first adventure, the other day, to one of our favorite places, Whole Foods!" Lauren's mother Cheryl wrote on CaringBridge.com. "We love you Whole Foods!! We had many complete strangers stop us, with tears in their eyes, saying they have been praying for Lo and for our family."
Article continues below advertisement
As RadarOnline.com has previously reported, Scruggs suffered injuries to her entire left side -- including losing her left hand and eye -- in addition to a fractured skull, a broken left collarbone and brain injuries, as a result of the tragic incident that took place about 30 miles away from Dallas on December 3.
Cheryl said Lauren's spirituality has been a key in her recovery from the life-changing calamity.
She "has been talking, lately, about JOY.......it brings tears to my eyes as she says, 'This isn't what I would have chosen, but God knows what He is doing, and I have Joy in knowing that He has chosen me to Glorify Him in this. I am excited to see how I can be used.'"
Discussing her own experience as a parent going through the unthinkable, Cheryl wrote "the days kind of seem 'smooshed' together" since last month's tragic occurrence.
Article continues below advertisement
"It seems like the accident happened yesterday," she wrote. "I realized yesterday that I may get a text/email or phone call from someone and can't even get to answering it until a few days later....maybe even a week.
"Not like me...... but it's the 'new norm,' for now."
To make a donation in Lauren's name, go to caringbridge.com.
RELATED STORIES: