Lauren Scruggs' Mom Opens Up: 'This Is Hard… Very, Very Hard'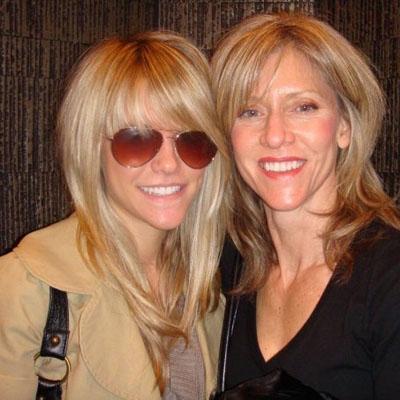 By Neil Woulfe - Radar Senior News Director
The mother of Lauren Scruggs – the model/fashion blogger who was badly injured when she walked into a plane's spinning propeller nearly four weeks ago - is opening up about the harsh challenges facing the family in a heartbreaking new entry on the website created after Lauren's horrific accident.
In the entry posted Wednesday afternoon on CaringBridge.org, Lauren's mom Cheryl asks people to pray for the family and says "we trust Jesus, but being human, this is hard … very, very hard."
Article continues below advertisement
Cheryl's entire entry follows:
Wednesday, December 28, 2011 4:44 PM, CST
written by CHERYL SCRUGGS
Need Prayers........
As I think through the last several days, my heart is a bit heavy today.....
The last three weeks, we all have been running on adrenaline, and now some of the reality is hitting. Now that the excitement of Christmas is over, we are continuing the marathon of recovery, constantly being reminded that this is not a sprint, but a MARATHON........a long rode for Lauren, and us, as her family.
Our lives have changed, and a new reality is upon us...............
Lo has lost her left hand, a major part of her, that produced her articles and magazine by typing, researching and communicating on her computer. She is relearning how to compensate and figure out how she will function in this new reality. Losing her hand changes the way she dresses herself, opens her make-up containers (now with her teeth and right hand), and even making her bed, a new type of task.
Article continues below advertisement
She has lost her left eye, which now puts her in a place with no depth perception, making even walking up and down steps a hard thing to do, which makes walking through a room without running into something, a challenge. She will need to relearn how to drive and will not be driving for 2-3 months only if she passes the required tests.
Lo had a brain injury, which requires working hard at cognitive skills and regaining full use of her brain function.
We trust Jesus, but, being human, this is hard.....very very hard.
Life stopped as we knew it, and changed overnight.
Could u pray for us in this next phase? Pray for us to have patience. Pray for Lo to recover and be healed fully. Pray for the still excruciating pain that still exists 24 hours a day. Pray for us all to rest emotionally and physically.
Love,
Mom
As RadarOnline.com has previously reported, Scruggs, 23, was nearly killed on December 3 when she walked into the spinning propeller of a small plane.
Article continues below advertisement
She had flown to McKinney, Texas, to check out a Christmas lights display, and accidentally walked into the prop after leaving the plane. Her family believes she may have turn back to thank the pilot and because it was dark out, she didn't see the propellor.
Lauren's hand was sliced off by the blades, and then she lost her left eye later in a surgery on December 15.
Since the accident, Lauren has been in intensive rehab at Parkland Hospital in Dallas. A fundraiser held in Plano, Texas on Tuesday night raised $10,000 to help the Scruggs family with medical bills.