Model Lauren Scruggs Finally Sees The Extent Of Her Injuries, 'It's Not That Bad'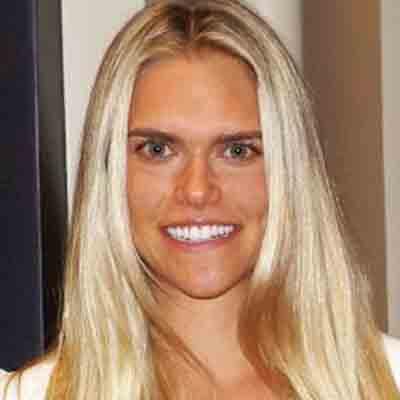 By Debbie Emery - Radar Reporter
After being horrifically injured by a plane propeller, model and fashion blogger Lauren Scruggs has finally seen her disfigured face and bravely said she doesn't think it's "that bad."
"She looked at herself for the first time today in a mirror," said Lauren's father, Jeff Scruggs on Thursday, reported ABCNews.com.
"That was big. She looked and said, 'It's not that bad.' So that was really encouraging."
Article continues below advertisement
Scruggs, 23, has been moved out of the intensive care unit at Dallas' Parkland Hospital but still does not remember anything about the horrific accident that resulted in the amputation of her left hand, extensive shoulder and brain damage, and could lead to the loss of sight in her left eye.
As RadarOnline.com previously reported, the aspiring editor from Plano, Texas, who launched her own fashion site, LoloMag.com, had gotten off the two-seater 2011 Aviat Husky A-1C-180 aircraft at a private airport in McKinney, Texas, after enjoying a festive flight to look at Christmas lights and walked directly in front of the propeller.
"Lauren is a little fighter," said her dad proudly. "The physical therapist will say do 10 of these, you know, raise your leg 10 times, or whatever, and she does 12. Or, you know, take 20 steps and she takes 30. That's just how she is.
"She's got her spunk back, her personality," he went on to say. "She's smiling. Her face, you know, she's able to raise both eyebrows. That doesn't sound like a big deal, but they were worried about the nerve on one side, and she's able to do that, so we're so grateful and thankful."
Article continues below advertisement
After the paramedics who treated her said they couldn't even believe she survived the trauma, Lauren's mother, Cheryl expressed how grateful the whole family is. "She really shouldn't be alive, so we feel blessed in that," she revealed. "And although she has some challenges ahead, and we do too, we're lucky to have her."
Family and friends have launched a website to post updates on Lauren's condition. On Friday it revealed that her two current battles involve pain and food.
"She is beginning to wake up more and more everyday, please pray for her pain. Also, please pray that she will be able to start eating soon," they wrote on the CaringBridge.org site.
"She has been asking for her Brussels sprouts and sweet potatoes, but has not been able to eat them yet."
A fund has been set up for Lauren's medical bills, at this time you can donate at any Frost Bank to the: Lauren Scruggs Hope Fund, or donations can be made through PayPal to laurenscruggshopefund@gmail.com.