Lauren Scruggs Eating, Walking On Her Own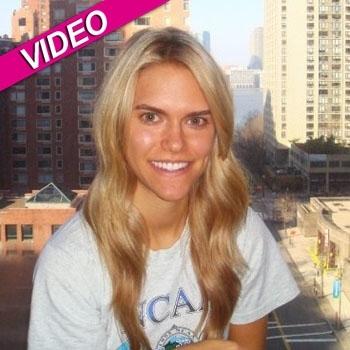 By Alexis Tereszcuk - Radar Senior Reporter
Lauren Scruggs is making leaps and bounds in her recovery since walking into the spinning propeller of a plane and is now walking and eating solid foods.
The 23-year-old model/fashion blogger, whose face and shoulder and hand were sliced by the propeller on December 3, has been able to eat some of her favorite foods, including sweet potatoes and hard-boiled eggs, her father wrote on about Lauren on CaringBridge.com.
Article continues below advertisement
"It's just a miracle to see the progress that she's been making," Jeff Scruggs said, according to ABC News. He reported that she is bouncing back following the traumatic injuries she suffered.
"She's got her spunk back, her personality."
On the CaringBridge website her family wrote the good news that "Lauren's pain is much more manageable today."
Her father is giving regular updates about his daughter, who is in a Dallas, TX hospital. "She's smiling, her face, you know, she's able to raise both eyebrows. That doesn't sound like a big deal, but they were worried about the nerve, on one side, and she's able to do that, so we're grateful and thankful for all of that."