Lauren Scruggs Smiles For First Time Since Plane Propeller Accident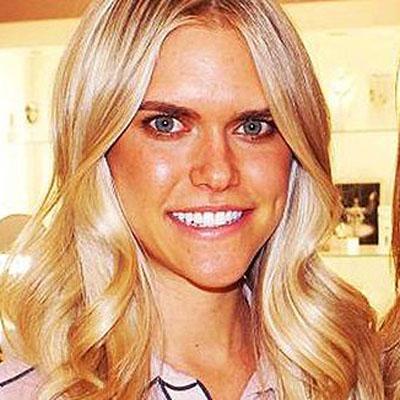 Lauren Scruggs smiled Saturday night and it was one of the biggest accomplishments she's made since accidentally walking into the propeller of a plane a week earlier.
The Texas model and fashion blogger, 23, lost her left hand in the freak accident. As RadarOnline.com reported, one side of her face and her shoulder were also badly mutilated.
But an update on her CaringBridge.org page, web page is full of upbeat news.
Article continues below advertisement
"Lauren had a great day today!" her family posted just before midnight.
"She was awake and alert for most of the day! She was able to drink some juice and eat a tiny bit, keep praying for this! She walked up and down the hall 3 times today with the help of a physical therapist, the doctors are all very pleased with her progress.
"Earlier in the week, we requested prayer for Lauren's facial nerve, and it appears prayers have been answered! Lauren is able to smile and lift both eyebrows on her own, such a miracle! Please continue to pray for this recovery, as well as her left eye.
"Lauren's sweet spirit continues to shine through every day, reminding us of the miracle that she is!"
Scruggs still has an extremely long recovery period ahead of her. Brain damage was among her severe injuries and she's already had several surgeries, but her recent progress is giving everyone around her encouragement.
"She will fight through this," Cheryl Scruggs says of her daughter.
RELATED STORIES: