More Than 10K Raised At Fundraiser For Injured Model Lauren Scruggs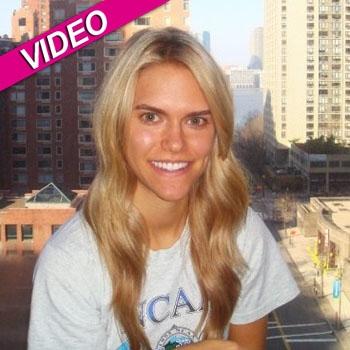 A fundraiser Tuesday night at a restaurant in Plano, Texas raised more than $10,000 for Lauren Scruggs, the 23-year-old model/fashion blogger who was severely injured December 3 after walking into a live plane propeller about 30 miles away from Dallas.
As RadarOnline.com has previously reported, Scruggs suffered injuries to her entire left side - including losing her left hand and eye - in addition to a fractured skull, a broken left collarbone and brain injuries, as a result of the tragic incident.
Article continues below advertisement
"It is truly a miracle to think to how far she has come in such a short amount of time," her pal Janee Harrell told ABC News. "Her mind and her outlook and her spirit is amazing … her beauty is truly from within."
The event's master of ceremonies LeeAnne Locker said at the beginning of proceedings, "Tonight is about celebrating: It is about celebrating that Lauren Scruggs is going to come back ten times stronger than she was before this accident."
Lauren's mother Cheryl Scruggs wrote on the Caring Bridge website this week that Lauren and her twin sister Britt wore their matching pajamas on Christmas; and that Britt's left eye has been twitching since Lauren's was removed.
Watch the video on RadarOnline.com
"She knows it's because of their deep connection she and Lo have," she wrote.
On Monday, Cheryl wrote Lauren "is talking of what happened, and very quickly recognizes that God has purpose for it all. She wants to use it for Him, and use it boldly to glorify Him. Her spirit is incredible. She's positive, hungry and cheery!
Article continues below advertisement
"Her appetite is very healthy, even though she is still taking lots of pain medication."
New messages have sprouted up on Lauren's Twitter account, and while it's not confirmed she sent them, her friend says there's a good chance she did.
"I'll tell you when I saw Lauren, she had out that iPhone and I wouldn't put it past her that she's the one tweeting," Harrell said. "Lauren is an online fashion blogger and fashion editor, and so that's her business ... I think you're going to see more and more of Lauren coming back."