Lauren Scruggs' Mother: 'The Kind Words Are So Encouraging'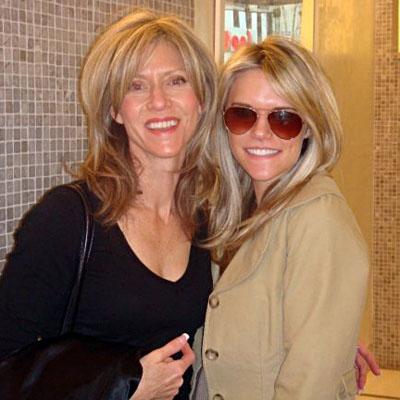 The mother of Lauren Scruggs -- admitting she is a "bit tired" -- thanked the public Thursday for their ongoing support in the recovery of the 23-year-old model/fashion blogger who was badly injured December 3 when she walked into a spinning plane propeller outside of Dallas, Texas.
In her latest post on the website Caringbridge.org (where the family is collecting donations towards Lauren's medical bills) mother Cheryl wrote, "The kind words are so encouraging.......
Article continues below advertisement
"Your tender words and encouragement mean so much. A bit tired to write tonight.........but simply continue to ask for your continued prayers."
In a heartbreaking entry posted on Wednesday, Cheryl wrote of the emotional strain of dealing with Lauren's injuries, saying:
"We trust Jesus, but being human, this is hard … very, very hard."
Earlier this week, Cheryl wrote that Lauren and her twin sister Britt wore their matching pajamas on Christmas; and that Britt's left eye has been twitching since Lauren's was removed.
"She knows it's because of their deep connection she and Lo have," she wrote.
As RadarOnline.com has previously reported, Scruggs suffered injuries to her entire left side -- including losing her left hand and eye -- in addition to a fractured skull, a broken left collarbone and brain injuries, as a result of the tragic incident.
The family raised more than $10,000 with a fundraiser at a local restaurant on Tuesday.
Article continues below advertisement
"It is truly a miracle to think to how far she has come in such a short amount of time," Lauren's pal Janee Harrell told ABC News at the event. "Her mind and her outlook and her spirit is amazing … her beauty is truly from within." ( link to previous story about fundraiser)
To make a donation in Lauren's name, go to caringbridge.org.
RELATED STORIES:
Lauren Scruggs' Mom Opens Up: 'This Is Hard… Very, Very Hard'