Lauren Scruggs Gets Prosthetic Eye; Mother Says It's 'Beautiful'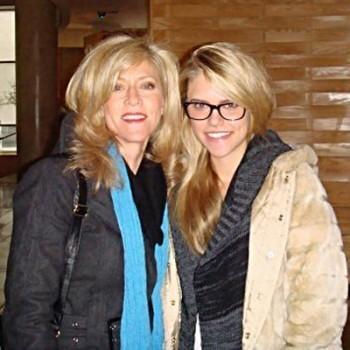 The healing continues for Lauren Scruggs.
The 23-year-old model & fashion blogger, who's yanked at the nation's heartstrings the past two months, has had her left eye fitted with a prosthetic eye, after she lost it when she walked into a live plane propeller December 3 in her native Texas.
"She was fitted and measured," her mother Cheryl Scruggs wrote Thursday on the Caring Bridge website, where the deeply religious family has updated the public on Lauren's condition since the accident. "The ocularist carefully painted and shaped the new eye."
Article continues below advertisement
Cheryl wrote the the procedure was an "all day process," adding that "by 5 p.m., it was done, and her new eye was in place. It is beautiful. Thank you God for providing."
Cheryl wrote the next step is replacing Lauren's missing hand with a prosthetic: "Again, another step. bittersweet......"
As we previously reported, in the accident, Lauren suffered injuries to her entire left side -- including losing her left hand and eye -- as well as a fractured skull, broken left collarbone and brain injuries on December 3.