Kirk Cameron On Gay Firestorm: 'I Love All People. I Hate No One'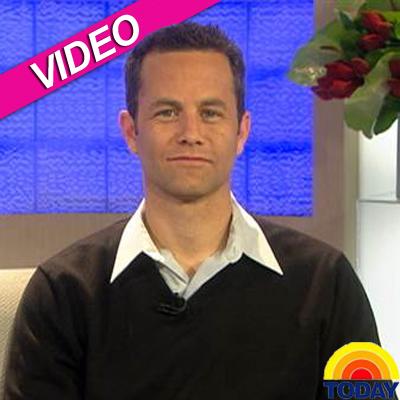 By Neil Woulfe - RadarOnline.com Senior News Director
Kirk Cameron -- appearing on TODAY Tuesday -- said he's surprised by the firestorm caused by his recent anti-gay comments on CNN's Piers Morgan Tonight, and when asked if he's guilty of hate speech, the former Growing Pains star said, "Absolutely not. Of course not. I love all people. I hate no one."
As RadarOnline.com previously reported, the 41-year-old former child star, now a devout Christian, husband and father of six, told Morgan on March 2 he was against gay marriage and called homosexuality "unnatural" and "destructive to so many of the foundations of civilization."
Article continues below advertisement
Speaking to TODAY's Ann Curry on Tuesday, Cameron said he was surprised by the attention his remarks received.
The Most Surprising 3-Minute Wedding You'll Ever See
"I was surprised, frankly, that people were surprised by the things that I've said," he explained. "I have been consistent for 15 years as a Christian. I'm a Bible-believing Christian. What I would have thought was more newsworthy is if I had said something that contradicted the word of God, if I had contradicted my faith."
Article continues below advertisement
Cameron -- who says he has gay friends – also denied hating gay people.
"Absolutely not," he said. "I love all people, I hate no one. ... When you take a subject and reduce it to something like a four-second sound bite and a check mark on a ballot, I think that that's inappropriate and insensitive. ... To edit it down to that, it certainly didn't reflect my full heart on the matter."
Curry asked Cameron if he felt his remarks could encourage some people to bully gays.
"Nobody should mistreat anybody," he said. "We all have our convictions formed by different things and mine are informed by my faith. They're formed by the word of God, and I found that to be an anchor for me, a compass and a guide for me. When people start bullying one another and calling each other names for those different convictions, then I think you get into problems."
Cameron appeared on TODAY to promote his new movie, Monumental, in which he stars and co-produced.
Article continues below advertisement
Cameron later appeared on Fox and Friends, where he again defended his remarks to Piers Morgan, saying, "I don't change my feeling about the comments."
The actor also criticized Morgan as bring "disingenuous."
"What disheartens me ... is that when you're sitting across the table from someone who knows what your perspective is on issues--and I've been very consistent, I don't think anything I said surprised anybody as a Bible-believing Chrisitan--but to then take some answers, reduce an important and personal and sensitive issue to a 4 second soundbite and toss it into a community to start a political firestorm and really upset people that you're saying you're looking to protect, I think it's disingenuous," Cameron said.