Glee's Jane Lynch Recalls Coming Out To Her Parents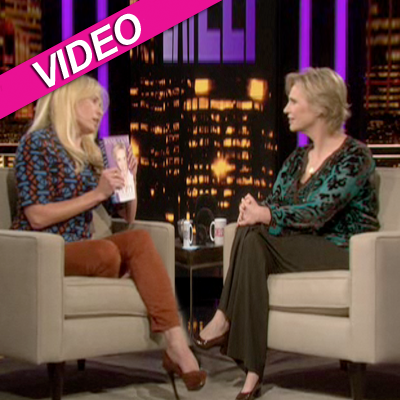 Glee star Jane Lynch, appearing on Chelsea Lately, recalled how she told her parents she was gay at the age of 32.
Lynch, who plays cheerleading coach Sue Sylvester on Fox's Glee, said, she "was living the gay lifestyle prior to coming out to them."
"I was distanced from my parents," said Lynch, who married wife Lara Embry last year. "And I felt very, very separate from them."
Article continues below advertisement
Lynch, 51, remembered that after sharing those feelings in therapy, her therapist told her to write the letter and that she wouldn't have to send it.
"So I wrote them a letter pouring my heart out," she said, adding there was one twist: "They give you a stamp and an envelope after you write it!"
Glee's Jane Lynch: 'I Wanted To Be A Boy'
"This was now 12 years later from when I was 18... their reaction might have been different if I was 18," the Dolton, Illinois native said. "They had heard of gay people at this point!"