Samuel Larsen, Damian McGinty Co-Winners Of The Glee Project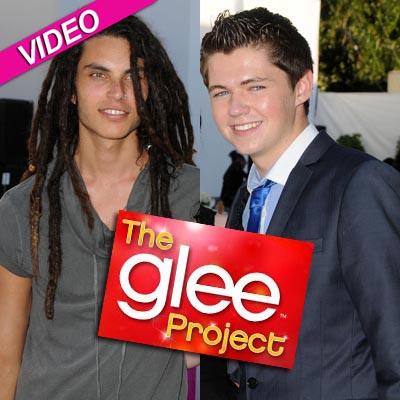 Samuel Larsen and Damian McGinty both emerged victorious on Sunday night's finale of The Glee Project, as the talented teens will get seven episodes to show their wares on Fox's top-rated musical hit.
Larsen was first named the winner of the 10-week series, until the show's judges revealed Damian McGinty, an 18-year-old from Derry City, Ireland, had also been selected.
"Me and Samuel won the Glee Project," McGinty, an 18-year-old from Derry City, Ireland, said. "I am at a loss for words!"
Article continues below advertisement
Larsen, a 19-year-old from Los Angeles said, "I'm on Glee -- my dream just completely came true!"
Watch the video on RadarOnline.com
Thankfully for the other two finalists -- Lindsay Pearce, 20, Modesto, California and Alex Newell, 18, Lynn, Massachusetts -- Glee co-creator Ryan Murphy didn't want to let their abilities slip through his fingers, so he awarded both of them two cameos on the show.
An all-new season of Glee returns to Fox this September.