'Glee' Star Dianna Agron Dyes Hair Pink, Talks About Lindsay Lohan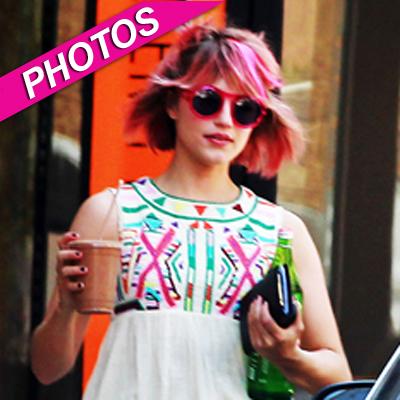 Dianna Agron has gone pink! The Glee star had just given herself an edgy pink hairdo when we spotted her out and about in New York.
She joins Katy Perry and Rihanna in the pink pandemic.
But there's one other star Dianna doesn't want to be anything like.
"It's really sad looking at people like Lindsay Lohan," Agron told Cosmopolitan. "She's an amazing actress, but you see what happens when people know too much about your personal life. They start not being able to look at you the same way professionally. I don't want that to happen to me."
Article continues below advertisement