Tracey Gold Speaks Out After Co-Star Kirk Cameron's Homophobic Scandal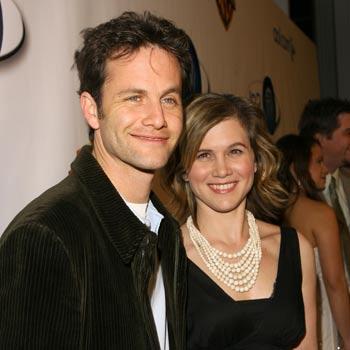 Article continues below advertisement
"I think that it's - it's - it's unnatural. I think that it's - it's detrimental, and ultimately destructive to so many of the foundations of civilization," he said about homosexuality.
Gold, 42, went out of her way to show that she did not feel the same way as Cameron by even changing her profile photo on Twitter to a shot of her participating in the "NO H8" campaign, a photo project in support of LGBT equality.
Later in his scandalous interview, Kirk, 41, revealed his strong feelings about marriage. "Marriage is almost as old as dirt, and it was defined in the garden between Adam and Eve. One man, one woman for life till death do you part," he said.
"So I would never attempt to try to redefine marriage. And I don't think anyone else should either," explains Cameron. "So do I support the idea of gay marriage? No, I don't."
Article continues below advertisement
The comments have caused outrage with gay rights groups such as GLAAD (the Gay & Lesbian Alliance Against Defamation), who hit back against Cameron's homophobia.
"Cameron has the right so share his views, but as a result of GLAAD's work, people of faith who support LGBT people are making sure their voices are louder. Thousands have shared the campaign and spoken out against Cameron's remarks," said GLAAD spokesperson Herndon Graddick.
GLAAD points out on their website that more and more religious communities are embracing their LGBT brothers and sisters, and some groups have been founded to encourage the union of gay rights and religion.
"Despite what Kirk Cameron said on CNN's Piers Morgan program, being gay is not unnatural, detrimental, or destructive to the foundation of civilization," explained Todd Ferrell, President of the Evangelical Network, a network of gay affirming Evangelical Christian churches and ministries.
Article continues below advertisement