Who Would Throw A Perfectly Good Dog Away? Blind Puppy Found In Trash Gets Sight Back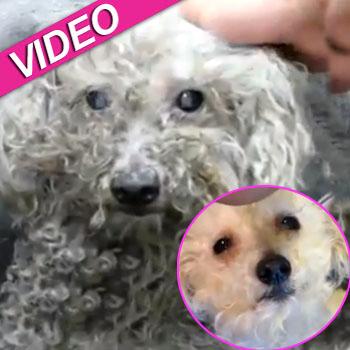 Article continues below advertisement
After their gentle approach, she let them stroke her matted fur while she sat frozen on the ground. Her guardian angels wrapped her in a blanket and on their way home decided to call her Fiona.
The newly named dog then got a full haircut to rid her of an extreme flea infestation and a warm bubble bath.
Next up was a trip to vet Dr. Michael Chang, who confirmed she was 100 percent blind, but a miraculous surgery brought the vision back in one eye. On the way home, the delighted dog – dressed in a fashionable cone – stuck her head out of the car window and saw the great wide world for the first time.
Her amazing video diary ends with Fiona scampering around excitedly wagging her little tail as she plays with her new family.
To help dogs in need like Fiona, visit www.HopeForPaws.org.
Watch video of Fiona's amazing journey below: