Not So Bunny Business: Rare Earless Rabbit Accidentally Killed By Clumsy Cameraman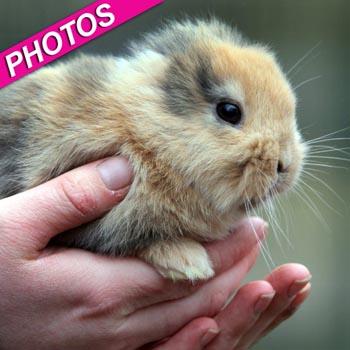 The career -- and life -- of poor little Til, was over before it even started.
The rare, super cute, baby bunny was born without ears in a small zoo in Limbach-Oberfrohna in Saxony, eastern Germany, and was set to become a media darling before his short life was prematurely ended by a clumsy cameraman.
Til was ready to make his world debut at a press conference Thursday, happily lolloping around blissfully unaware that the grim reaper was already knocking at his door, reported SPIEGEL ONLINE.
Article continues below advertisement
Uwe Dempewold, the zoo's director, explained the tragic turn of events.
"During the filming, the cameraman took a step back and trod on the bunny," Dempewolf said. "He was immediately dead, he didn't suffer. It was a direct hit. No one could have foreseen this. Everyone here is upset. The cameraman was distraught.
"We had planned a news conference for tomorrow and we wanted to market it via the media because rabbits without ears are pretty rare. But now this unfortunate event has occurred. The other five bunnies are right as rain. It is regrettable that he was the one who got stepped on.