From American Pie To American Reunion! How The Stars Have Changed Over The Years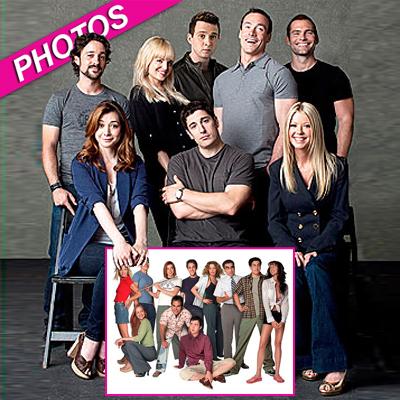 The best thing about going to a high school reunion, is seeing how everyone's lives -- and looks -- have drastically changed!
When American Pie hit movie theatres in 1999, the cast of young actors was thrust into the public eye becoming international stars overnight.
And while some of them managed to keep their personal lives and careers in check, others succumb to the pitfalls of fame including plastic surgery disasters, failed marriages, box office flops and multiple arrests paired with trips to rehab.
Article continues below advertisement
RadarOnline.com has photos of the stars of the popular film franchise, from the premiere of American Pie to the premiere of American Reunion, as well as details about how their lives have changed – for better or for worse!
Tara Reid's big break came in 1998's The Big Lebowski, but she achieved international fame with her role in American Pie. The actress, who appeared in American Pie 2 as well, opted out of American Wedding so she could focus on other projects -- most of which fared poorly at the box office. From 2001 until 2012, Tara grabbed headlines mostly for her hard-partying antics, volatile relationships and broken engagements, as well as her plastic surgery disasters. Reid banked only $250,000 for American Reunion, while most of her costars made millions.
Becoming famous overnight in 1999's Election, American Pie confirmed Chris Klein's star status. The actor started dating Dawson's Creek star Katie Holmes in 2000, bringing her to the American Pie 2 premiere. The couple, who got engaged in December 2003, split up in 2005 and shortly after she was spotted smooching Tom Cruise. Klein has suffered some box office busts in recent years, and was arrested twice for drunk driving before checking into rehab in 2010.
Article continues below advertisement
Natasha Lyonne was a child star before American Pie, but her career didn't fare well after the film's release. After the second installment hit the big screen, Natasha's personal life took a nosedive when she was arrested in August 2001 for driving under the influence. She was later evicted from her house, admitted into the hospital for hepatitis C and underwent methadone treatment, finally checking herself into rehab in 2006.
Which American Pie star stripped down for Playboy, who became a rocker and who has been married and divorced twice? Find out by clicking here.