Tara Reid Must Register Greek Wedding To Make It Legal In US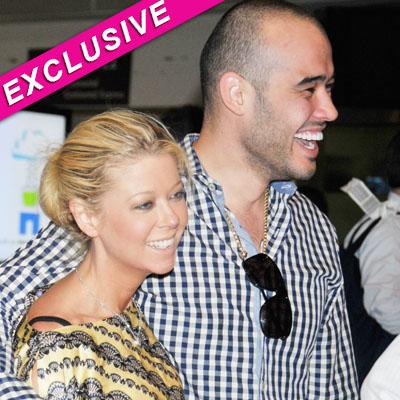 By Jen Heger - RadarOnline.com Legal Editor
Tara Reid's sudden wedding in Greece to Zack Kehayov caught many by surprise, but is the union legally recognized in the United States?
The American Pie star's marriage must be registered in Greece with the Vital Statistics Office of the city where the ceremony was performed within 40 days or it won't be recognized in the U.S., RadarOnline.com is exclusively reporting.
Article continues below advertisement
According to the United States Embassy website, "Marriages of American citizens in Greece are not registered at the Embassy, but instead at the Vital Statistics Office (Lixiarhio) of the city where performed.
"This applies to all marriages, whether civil or religious, and must be done within 40 days following the ceremony.
"After 40 days marriages can only be registered with the payment of revenue stamps.
"Marriages can be registered by either spouse, or by a third party who is in possession of a power or attorney signed before a Notary Public giving him/her authority to take all steps necessary to effect registration of the marriage. Marriages that are not registered have no legal validity."
Reid had been dating Dutch businessman Michael Lilleund, prior to hooking up with Zack. And before dating Lilleund, Reid had been engaged to Michael Axtmann, but called it off in 2010.