Soap Actress, 28, Sues Billionaire Ex-Lover, 80, For $50 Million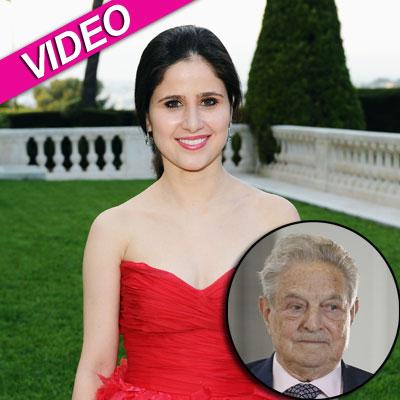 Brazilian soap actress Adriana Ferreyr has filed a $50 million lawsuit against her wealthy former lover, philanthropist George Soros, claiming the 80-year-old billionaire did not live up to his word when he promised her a New York apartment.
Ferreyr, 28, said in the lawsuit that Soros, a financier, hit her in August 2010, after they quarreled over the Manhattan apartment.
"They were lying in bed when... Soros bluntly informed her that he had given the apartment to another woman and an argument ensued," according to the lawsuit she filed. "Soros slapped Ferreyr across the face and proceeded to put his hands around her neck in an attempt to choke her."
Article continues below advertisement
Ferreyr's attorney Robert Hantman said that the octogenarian should pony up the cash in light of his actions toward the former soap opera actress.
"Some people are going to look at this lawsuit and say $50 million... give me a break, what do you say to that? There's the fraud, the intentional infliction of emotional distress... quite frankly, this is the last thing she wanted to be involved in... we were hoping it would be resolved."
Watch the video on RadarOnline.com
Hantman defended his client's reputation in the wake of whispers she's just trying to get rich off the situation.
"Soros' camp tells me that she's a gold-digger," he said. "I'm not surprised by what they said. Is Adriana a gold-digger? This is not a typical party girl, this is not someone who runs around from person to person -- she was committed to him."
Soros, who donates an estimated $800 million annually, has denied the accusations.